5 years ago
S1:E3 – Todd Standing's Third Cousin Twice Removed
Interview with Rod Standing Also followup on Vlad Sponsored by Big Wheezy Organs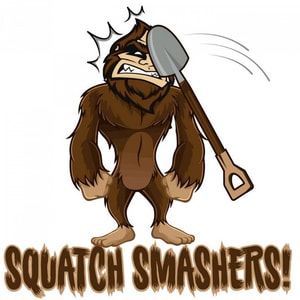 Todd Standing's Third Cousin Twice Removed
You have all heard of Todd Standing in the Bigfoot world from his appearances on Survivorman and his Documentary called Discovering Bigfoot on Netflix. Well we don't have him but we have the next best thing! His third cousin twice removed Rod Standing Also what happened with Vlad.
Written and Edited by Darren Esler
Zeke Delfour / Big Wheezy: Darren Esler Vlad: George Pete Caleodis Rod Standing: Joe Teeters
Squatch Smasher Comedy Podcast Website
Support Squatch Smashers Comedy Podcast by donating to their Tip Jar: https://tips.pinecast.com/jar/SquatchSmashers
Find out more at https://SquatchSmashers.pinecast.co
This podcast is powered by Pinecast. Try Pinecast for free, forever, no credit card required. If you decide to upgrade, use coupon code r-9fa1b6 for 40% off for 4 months, and support Squatch Smashers Comedy Podcast.