5 years ago
S1:E7 – The Mothman of West Virginia
The Mothman looms large as Timmy Pillows visits Vlad plus bridge kersplosions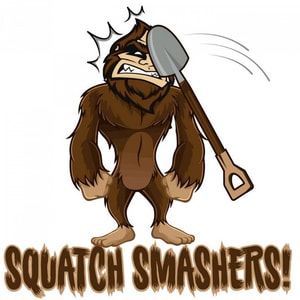 The Mothman of West Virginia
In this episode, Zeke is deep in the woods of West Virginia looking for the famous Mothman. Vlad attempts to get security to let him out of the soundbooth and Head of Security Timmy Pillows recalls his childhood encounter with the Mothman. Plus Bridge Kersplosions!
Zeke Delfour: Darren Esler
Vlad: George Caleodis
Timmy Pillows and Generalissimo Savings were excellently portrayed by Charlie Weirauch
Written by Darren Esler
Created and Edited by Darren Esler Squatch Smasher Comedy Podcast Website
Support Squatch Smashers Comedy Podcast by donating to their Tip Jar: https://tips.pinecast.com/jar/SquatchSmashers
Find out more at https://SquatchSmashers.pinecast.co
This podcast is powered by Pinecast. Try Pinecast for free, forever, no credit card required. If you decide to upgrade, use coupon code r-9fa1b6 for 40% off for 4 months, and support Squatch Smashers Comedy Podcast.