3 years ago
S3:E1 – Make Season Three Go Now!
The Season of Revenge Begins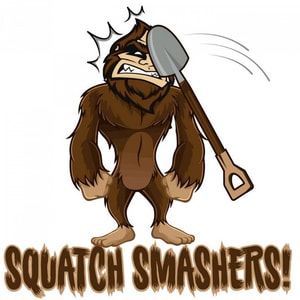 Season 3 Episode 1
In this episode: Announcers 2 and 3 find out something important involving the sinister Military Industrial Podcast Complex Zeke and Vlad square off. Timmy Pillows is caught red handed.
Created, produced, and edited by Darren Esler
Written by Darren Esler and Matt McDonald and George Pete Caleodis
CAST: Zeke Delfour / Announcer 1, 2, 3 / Blue Planet Announcer / : Darren Esler Vlad / NFL Films announcer / MIP-C Russell: George Caleodis Jenny: Mary Ellen Clark Elvis / Medberg: Phil Porter Timmy Pillows: Charlie Weirauch The Deadly TRIPodis: Dino Tripodis Pod LaCroix / Old Timey Announcer: Matt McDonald Doctor Capable Janice: Kelly Wortkoetter
Squatch Smasher Comedy Podcast Website
Support Squatch Smashers Comedy Podcast by donating to their Tip Jar: https://tips.pinecast.com/jar/SquatchSmashers
Find out more at https://SquatchSmashers.pinecast.co
This podcast is powered by Pinecast. Try Pinecast for free, forever, no credit card required. If you decide to upgrade, use coupon code r-9fa1b6 for 40% off for 4 months, and support Squatch Smashers Comedy Podcast.