5 years ago
S1:E14 – 8675309 Ways To Murder A Vampire
Vlad finds a Murderbot resulting in hijinks that witnesses catagorize as zany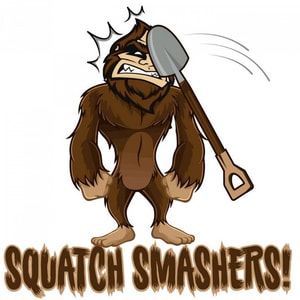 Episode 8675309 Ways To Murder A Vampire
This week's episode: Vlad finds a Murderous Robot in the labyrinthian... uh.. labyrinth beneath the soundbooth and has to call Tech Support
Written by Darren Esler and Matt McDonald and George Pete Caleodis
Zeke Delfour / Big Wheezy / Master Chad : Darren Esler
Vlad the Vampire:George Caleodis
Pod LaCroix: Matt McDonald
James Sparks from Tech Support: Jack DeVoss
Jenny Model 8675309: Mary Ellen Clark
James Sparks from Tech Support was portrayed by special Guest Star Jack DeVoss. Jack is an on-air personality for iHeart Media and co-host of The Over The Line Show on 610 WTVN radio which is also a podcast https://overthelineshow.wordpress.com/ Jack lives in an abandoned church in Columbus, Ohio and has a drinking problem. Follow him @Holdensolo
And introducing Mary Ellen Clark as Jenny the robot. Mary Ellen Clark is a nurse ninja, pitty mama, and instapot guru who fell out of a TARDIS. I only know what half of those words mean.
If you like the show, please share it with friends!! Just tell them to go to www.squatchsmashers.com. Also tell them to buy a shirt before they even listen. Let's find out how much they really trust you.
If you own an android device, go to the Google Play store and download the "Podcast Republic" app. It is a fantastic app that I use every day. Make sure to set Squatch Smashers as a favorite so you don't miss any new episodes
Now everyone go and have a beverage. And thanks for listening.
Squatch Smashers was created, produced, and edited by Darren Esler
Squatch Smasher Comedy Podcast Website
Support Squatch Smashers Comedy Podcast by donating to their Tip Jar: https://tips.pinecast.com/jar/SquatchSmashers
Find out more at https://SquatchSmashers.pinecast.co
This podcast is powered by Pinecast. Try Pinecast for free, forever, no credit card required. If you decide to upgrade, use coupon code r-9fa1b6 for 40% off for 4 months, and support Squatch Smashers Comedy Podcast.