4 years ago
Mini Episode Fifteen point two: : The Remembering: Part One
Part 1 of a 3 mini-episode arc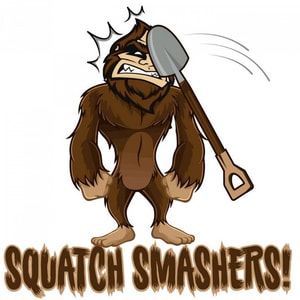 Episode Notes
Squatch Smasher Comedy Podcast Website
Jenny gets bored and zaps Zeke and Vlad awake. They try to forget what they have learned and begin a journey into Vlad's Past.
Thank you for listening to mini-episode 2, the first of a 3 part mini-episode arc of mini-episodes.
This episode was written by Matt McDonald and George Pete Caleodis and Darren Esler
Zeke Delfour was played by Darren Esler
Vlad and Gooby were played by George Pete Caleodis
Jenny model 8675309 was played by Mary Ellen Clark
Bios and contact info is available on our website squatchsmashers.com
Now everyone go have a beverage and we will be back with part two of this mini episode arc in.. well you heard Gooby. At that time.
Support Squatch Smashers Comedy Podcast by donating to their Tip Jar: https://tips.pinecast.com/jar/SquatchSmashers
Find out more at https://SquatchSmashers.pinecast.co
This podcast is powered by Pinecast. Try Pinecast for free, forever, no credit card required. If you decide to upgrade, use coupon code r-9fa1b6 for 40% off for 4 months, and support Squatch Smashers Comedy Podcast.